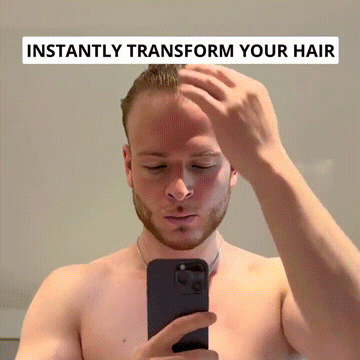 Elevate your grooming game with our premium Men's Hair Styling Wax/Clay! Achieve the perfect hairstyle for any occasion, from a polished office look to a rugged, textured finish.
Key Features
- Wax for Definition: Our hair wax offers a flexible hold, allowing you to define and shape your hair with ease. Create slick back styles, sharp side parts, or sleek, modern looks that stay in place all day.
- Clay for Texture: Our hair clay adds natural texture and volume, perfect for messy, tousled hairstyles that exude effortless cool. Achieve that coveted "just rolled out of bed but still looks amazing" look effortlessly.
- Nourishing Formula: Both products are enriched with nourishing ingredients that keep your hair healthy and vibrant. Say goodbye to dryness and hello to hair that feels soft and manageable.
- Long-Lasting Hold: Enjoy the confidence of hairstyles that stay put from morning till night, no matter what life throws your way.
Guide to Choosing the Right Product for Your Hairstyle
Hair Styling Wax
Medium to strong hold for structured hairstyles like slick backs and side parts.
Moderate shine for a polished look.
Easy to apply and restyle throughout the day.
Choose hair wax for well-defined, neat hairstyles with a medium to strong hold and natural shine.
Hair Styling Clay
Medium hold for relaxed, tousled hairstyles.
Matte finish for a natural and casual look.
Adds volume and texture to your hair.
Opt for hair clay if you prefer a laid-back, textured style with a medium hold and matte finish.
Pro Tips
Start with a small amount of product and add more as needed to avoid over-application.
Apply the product to slightly damp or dry hair for the best results.
Experiment with different hairstyles and techniques to find what works best for your hair type and desired look.
Specification
Item Form: Clay,Wax
Volume: 100g/3.5 fl Oz.
Package Includes: 1 * Hair Styling Wax or 1 * Hair Styling Clay